Truck park
Our vehicles have the latest eco EURO 6 technology.
Trucks have classic trailers (taufliner) with an internal height of 278 cm and 300 cm, with sliding cover and certified XL code, equipped with pallet hopper to replace 34 euro pallets.
We have a license to drive all waste materials (A) for transportation in Italy (ALBO).
Why ROVŠEK transport d.o.o.?
Quality
Speed
Professional attitude
Flexibility
Years of experience
Reliability
Safety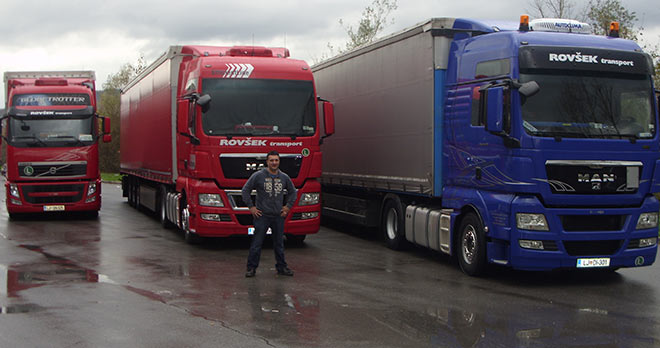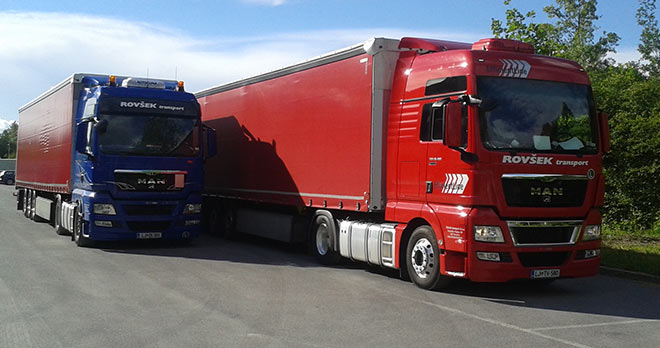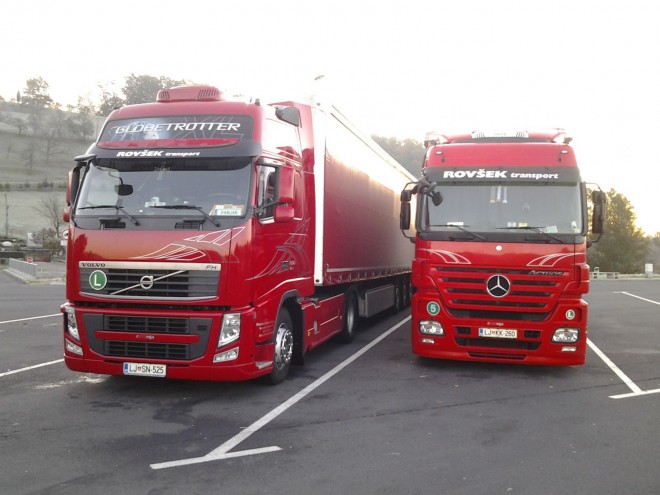 History
Since 1992.